Find out if you qualify and compare options without a credit check!
Personal Loan:
a loan that is granted for personal use, normally unsecured and granted by a lender on the borrower's integrity and capacity to repay
Finance-Australia.net
:: Calculators
Boat Loan Repayment Calculator
Use this calculator to estimate monthly repayments on a boat loan
Boat Loan Details: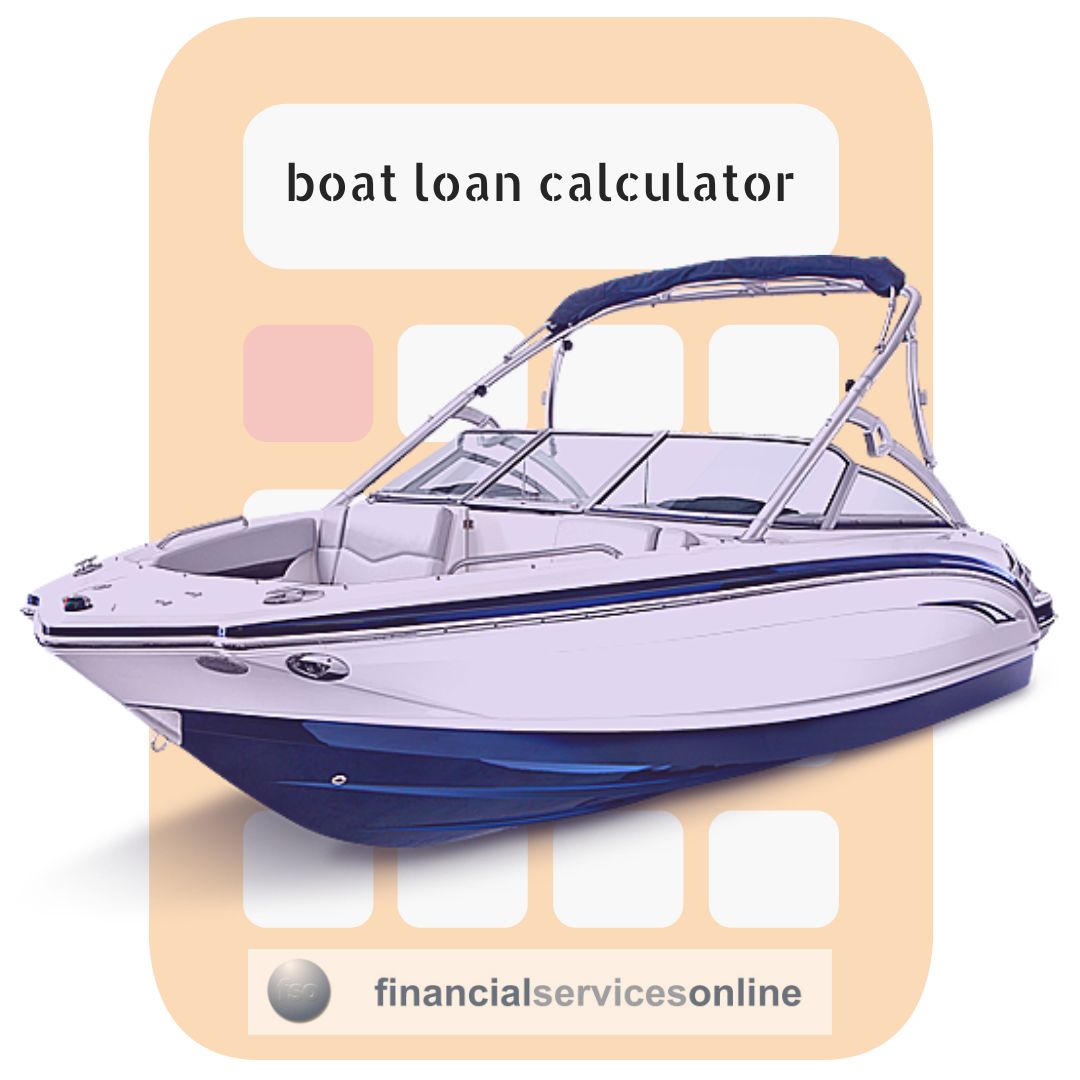 Important!
Boat Loan Interest Rates differ from lender to lender and will depend on your individual circumstances (credit history, employment status, age, etc.). To find out if you qualify ... and for a free, personalised interest rate and repayment quote, please CLICK HERE
Boat Loan Amortization Calculator
The following amortization graphs detail month-by-month data on the progress of the proposed loan. The first chart below examines the reducing loan balance over the course of the finance contract term. The second graph illustrates the portion of each monthly repayment allocated to payment of interest vs principal reduction.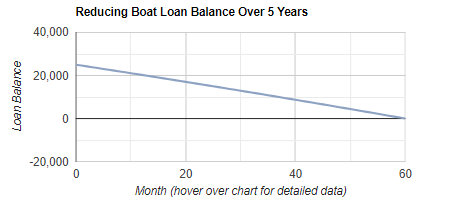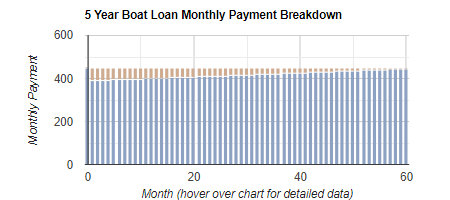 Share this calculator:
Credit Card Secret Guarantee


Most people use credit cards in some form or another but few truly appreciate one of the special features of credit cards that make using their credit card to insure their purchases.

- read more

Five Worst Credit Card Mistakes


Credit cards can be an excellent way to manage your finances ... they can even be an investment tool. However your credit card can quickly become your enemy if not used correctly. Here are five of the worst mistakes most credit card holders make. If you can avoid these mistakes, you will benefit greatly.

- read more

Choosing the Right Bank


Financial institutions are located all around the world. If you are looking to open a bank account, whether that bank account is a transactional account or a savings account, you have a number of banking options.

- read more

Younger Australians bear the brunt of RBA's aggressive rate hikes


09 Jun 2023: .financialservicesonline.com.au

The Reserve Bank of Australia's (RBA) aggressive interest rate hikes are affecting younger Australians the most, according to CBA's head of Australian economics, Gareth Aird. While older Australians remain largely unscathed, Aird says that the 'pain' of higher rates is being felt by those in the 25-45 age group, many of whom are recent entrants into the housing market or renters who have seen rents rise swiftly over the past year.

- read more

New Insights and Perspectives on the Latest RBA Interest Rate Hike


07 Jun 2023: .financialservicesonline.com.au

On June 6th, 2023, the Reserve Bank of Australia (RBA) announced its decision to raise the cash rate to 4.1%, citing concerns about inflation. While the rate hike has been met with mixed reactions, it is important to consider the potential impacts on consumers and the broader economy.

- read more

Why Investing in Property through SMSF is a Smart Idea


07 Jun 2023: .financialservicesonline.com.au

Self-Managed Superannuation Funds (SMSFs) have become a popular financial tool for Australians to take greater control of their retirement savings. One of the investment options available within an SMSF is investing in property. Setting up an SMSF for property investment can be a complex process, but with proper guidance, it can be a lucrative investment strategy.

- read more