Find out if you qualify and compare options without a credit check!
Balloon Payment.:
A large loan repayment made in order to clear a debt. Usually applied to a short-term fixed-rate loan, which involves small payments for a certain period of time with one large payment for the remaining amount of the principal at a time specified in the future
Finance-Australia.net
:: Calculators
Personal Loan Repayment Calculator
Use this calculator to estimate monthly personal loan repayments
Personal Loan Details: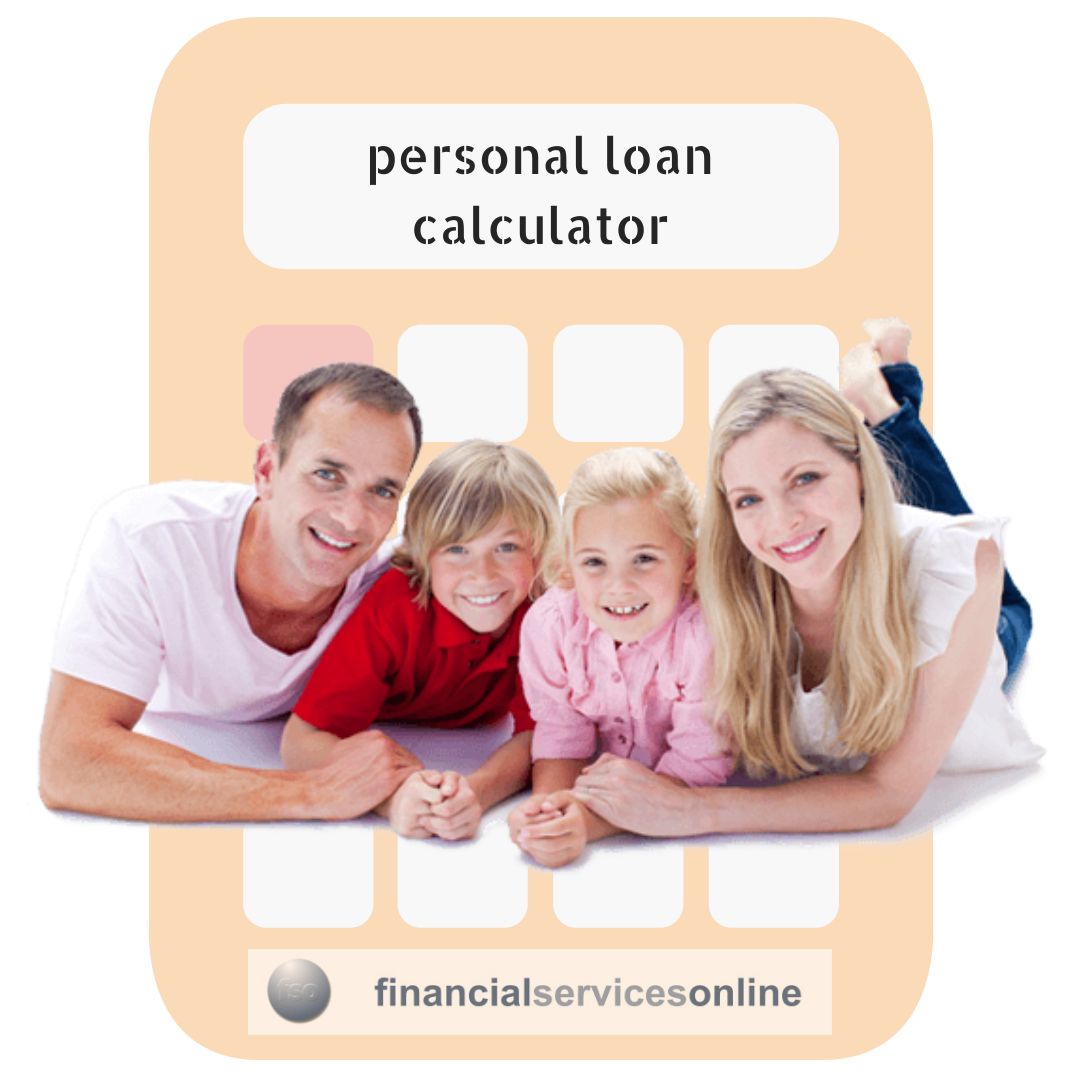 Important!
Personal Loan Interest Rates differ from lender to lender and will depend on your individual circumstances (credit history, employment status, age, etc.). To find out if you qualify ... and for a free, personalised interest rate and repayment quote, please CLICK HERE
Personal Loan Amortization Calculator
The following amortization graphs detail month-by-month data on the progress of the proposed loan. The first chart below examines the reducing loan balance over the course of the finance contract term. The second graph illustrates the portion of each monthly repayment allocated to payment of interest vs principal reduction.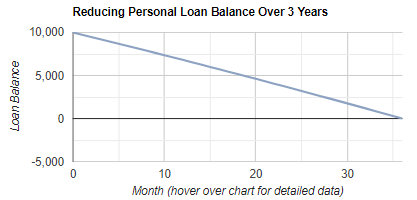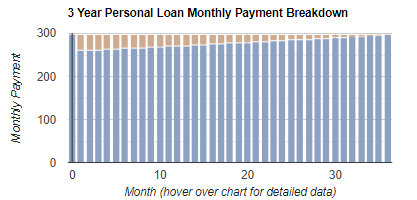 Share this calculator:
Credit Card Secret Guarantee


Most people use credit cards in some form or another but few truly appreciate one of the special features of credit cards that make using their credit card to insure their purchases.

- read more

Choosing the Right Bank


Financial institutions are located all around the world. If you are looking to open a bank account, whether that bank account is a transactional account or a savings account, you have a number of banking options.

- read more

3 Simple, Effective Tips For DIY Debt Settlement


Here we share 3 simple tips to eliminate your debt problems... so you can move on with life without the constant financial stress of dealing with creditors and collection agencies. To get out of debt, though, you do need to put in a little effort, and that's where understanding the process comes in.

- read more

Mortgage Stress Spurs Increase in Early Release Super Enquiries


13 Sep 2023: .financialservicesonline.com.au

The COVID-19 regime implemented by the former Coalition government allowed individuals facing financial hardship to access their superannuation early. Although this program ended almost four years ago, recent data suggests that people are still seeking early access to their superannuation to overcome current economic challenges.

- read more

Australian Borrowers Brace for More Interest Rate Challenges


13 Sep 2023: .financialservicesonline.com.au

According to recent estimates by CBA, the value of fixed-rate mortgages set to expire within the next six months amounts to a staggering $34 billion. Even more concerning is the anticipated expiration of an additional $52 billion worth of fixed-rate mortgages by the end of the year.

- read more

Finance Regulator Taking Westpac to Court over Hardship Cases


07 Sep 2023: .financialservicesonline.com.au

Australia's oldest bank, Westpac, is facing legal action as the Australian Securities and Investments Commission (ASIC) alleges that it failed to respond to financial hardship notices from hundreds of customers. The civil action, which involves 229 impacted customers, will be launched in the Federal Court this week.

- read more